Photo credits: ImageComms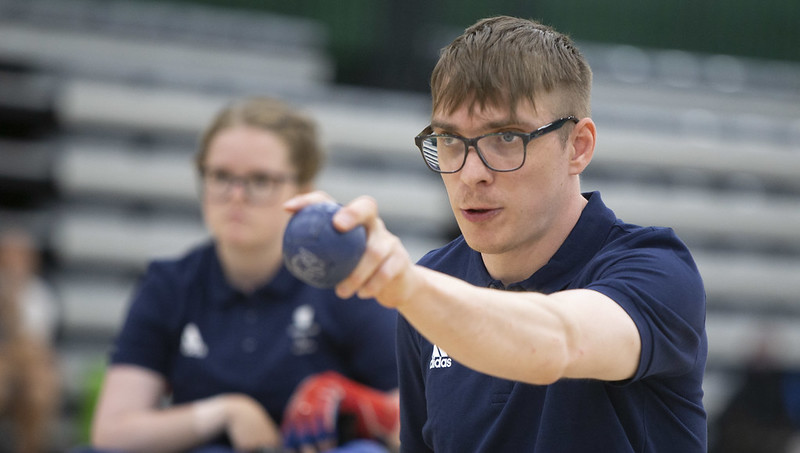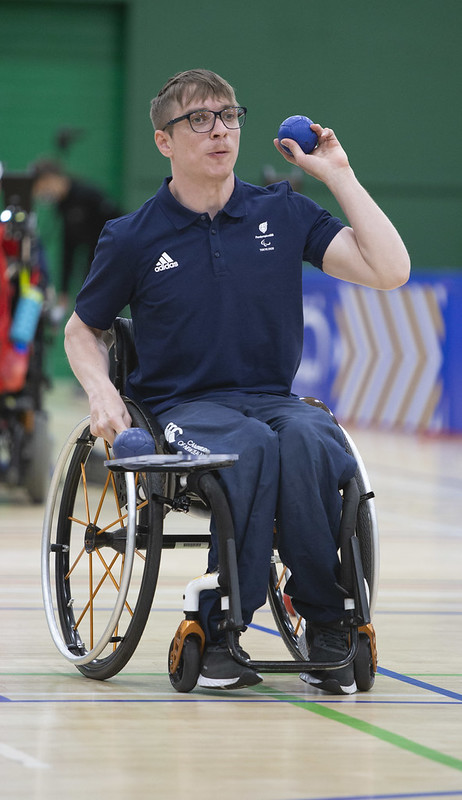 We are excited that our IT Technician, Will Hipwell, has been selected to represent Paralympics GB's boccia team in Tokyo next month. Will, who has already won several gold medals on the European boccia circuit, spoke with us about his journey so far, training and what it means for him to be selected to represent his country at the Paralympics.

Can you start by explaining how boccia is played?
Boccia can be played individually, in pairs or as a team. There are two teams. One side has 6 red balls, and the other 6 blue balls. The person with the red balls throws the white jack ball onto the court and then plays their first ball. The aim of the game is to get your ball closest to the white jack ball, than your opponent. The side that is furthest away from the jack plays until they get a ball closer or until they have run out of balls. You can use your ball to hit the jack and move its position, or to knock your opponent's balls out of the way. Once all the balls have been played, the person who ball or balls are closest to the jack gets a point for every ball they have closest, up to a maximum of 6 points. The match is played over 4 rounds. We will be playing indoors on a court similar to the size of a badminton court.

Find out more about boccia:
How is Boccia played? - YouTube
How did you get into playing boccia professionally?
"I got into boccia after joining an after school sports club when I was around 11 years old. I did stop playing regularly for a few years but got back into it after going to support a friend in a tournament in Sheffield. After that, I joined my local team, Camboccia in Impington, and participated in regular tournaments."
How did you go from playing for your local team to winning gold medals in European Championships, to now being selected for Paralympics GB?
"After a while I was scouted by Boccia England for their talent programme in 2014, which then led to me being selected to represent England in a professional competition in Poland! Then in 2015, I was selected for the Boccia UK team, but it became a challenge to balance with full-time employment and an intense training schedule, which meant that I missed out on selection for the Rio games in 2016. Being selected for the Tokyo games this year is such a big achievement for me, especially coming back from the disappointment of 2016!"
How is your training going?
"Training is going well. My schedule is three sessions a week, as well as an intense gym conditioning programme, including using a rowing machine.
During lockdown, when I wasn't able to go to the gym, my dad converted the grain store on his farm to a boccia court so I was able to keep up with my training!"
So what happens between now and getting to Tokyo?
"Before the team flies to Tokyo, there is a holding camp at St George's Park, where the England football team train. From there we will be being tested for Covid-19 before flying out from Heathrow Airport on 20 August!"
Everyone at Papworth Trust wishes Will and the whole Paralympics GB team all the very best for the games – and look forward to welcoming him home to celebrate his fantastic achievement!
Photo credit: ImageComms