We are delighted to announce the return of Papworth Trust's Wills campaign running throughout January 2019.
Start the New Year by making your Will and supporting our work. Take care of the people and causes you care about and give yourself peace of mind.
We would like to thank every participating solicitor for taking part in our Wills Campaign 2019. They have all generously agreed to write your will(s) free of charge during our campaign.
In return, we ask you to make a donation of £95 (single will) or £150 (joint will) to support the work of Papworth Trust across the East of England.
Contact the participating solicitors (below) to make an appointment or click on the leaflet to find out more.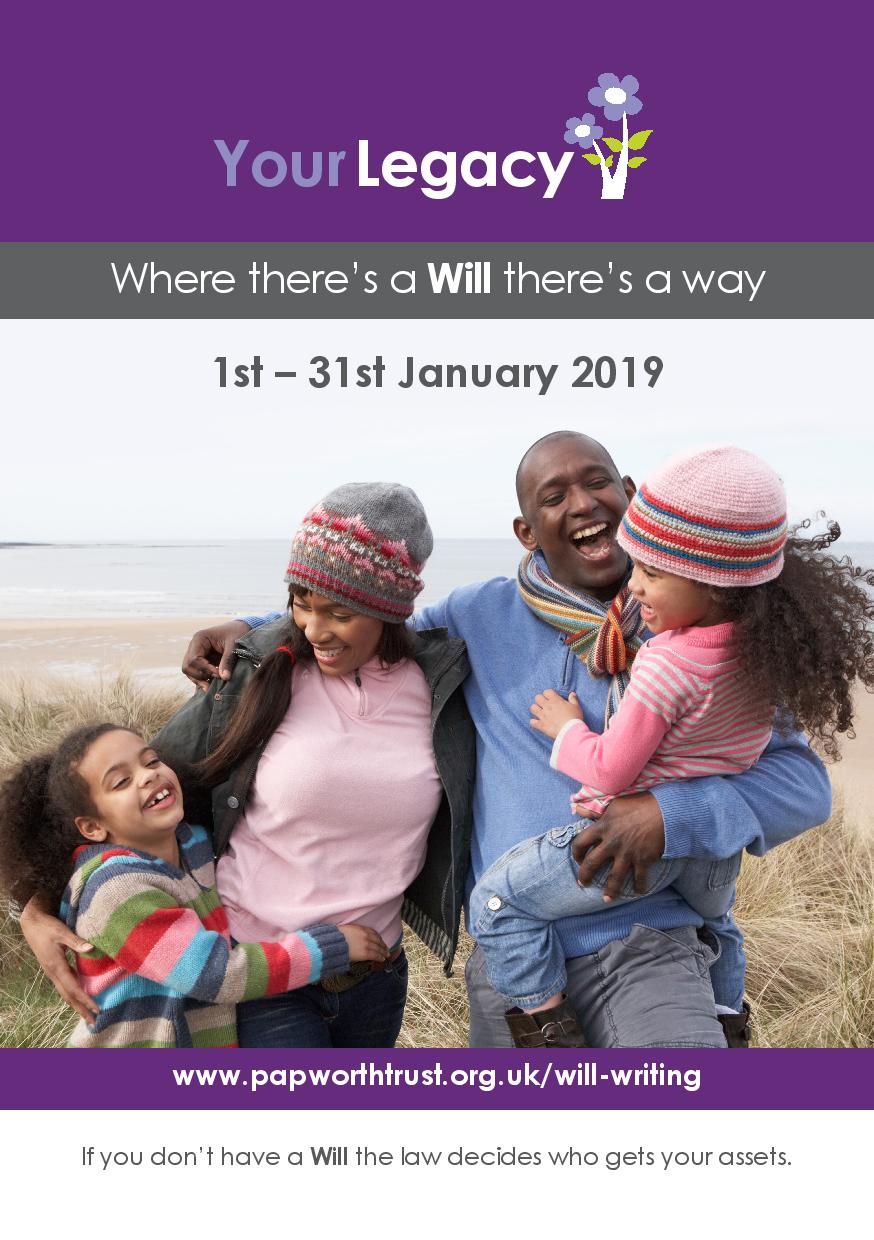 Basildon
Birkett Long
Contact: Katie Hayden
Address: Phoenix House, Christopher Martin Road, Basildon, Essex, SS14 3EZ.
Email: katie.hayden@birkettlong.co.uk
Phone: 01245 453837

Chelmsford
Birkett Long
Contact: Katie Hayden
Address: Faviell House, 1 Coval Wells, Chelmsford, Essex, CM1 1WZ,
Email: katie.hayden@birkettlong.co.uk
Phone: 01245 453837

Colchester
Birkett Long
Contact: Katey Stephenson
Address: Amphora Place, Sheepen Road, Colchester, Essex, CO3 3WG.
Email: katey.stephenson@birkettlong.co.uk
Phone: 01206 217363

Ipswich
Will Plans Ltd
Contact: Rob Adams
Address: 33 Quebec Drive, Kesgrave, Ipswich, IP5 1HR.
Email: robadams.home@sky.com
Phone: 07910 019745
THB Legal
Contact: Donna Taylor
Address: 32 Silent Street, Ipswich, IP1 1TF
Email: DTaylor@thblegal.com
Phone: 01473 226577