A charity's commitment to supporting disabled people into work has been backed by a visit from a leading MEP.

Papworth Trust hosted East of England MEP Alex Mayer at its Basildon Centre on Friday as part of the national Employability Day, organised by ERSA.

Mrs Mayer was given a tour of the centre, including taking part in preparations for their Mad Hatters Tea Party fundraiser, and spoke with disabled people who are supported by Papworth Trust's Community Connections scheme.

The Essex-based programme offers a range of support services to people with a disability or long-term health condition to help them to find or return to work.

Sarah Miller, Chief Executive at Papworth Trust, said: "We were delighted to host Alex Mayer at the Basildon Centre and showcase how Community Connections is making a difference in our local community.

"Working with key partners across the county, the programme is proving very successful in helping people become more 'work ready' and realise their employment aspirations."

Ms Mayer said: "It was great to help Papworth Trust prepare for their Mad Hatters Tea Party. Hats off to Papworth Trust who are working hard to give people the skills that they need to get back into work. It's great to see the hard work that goes in to getting people back in to work in Essex."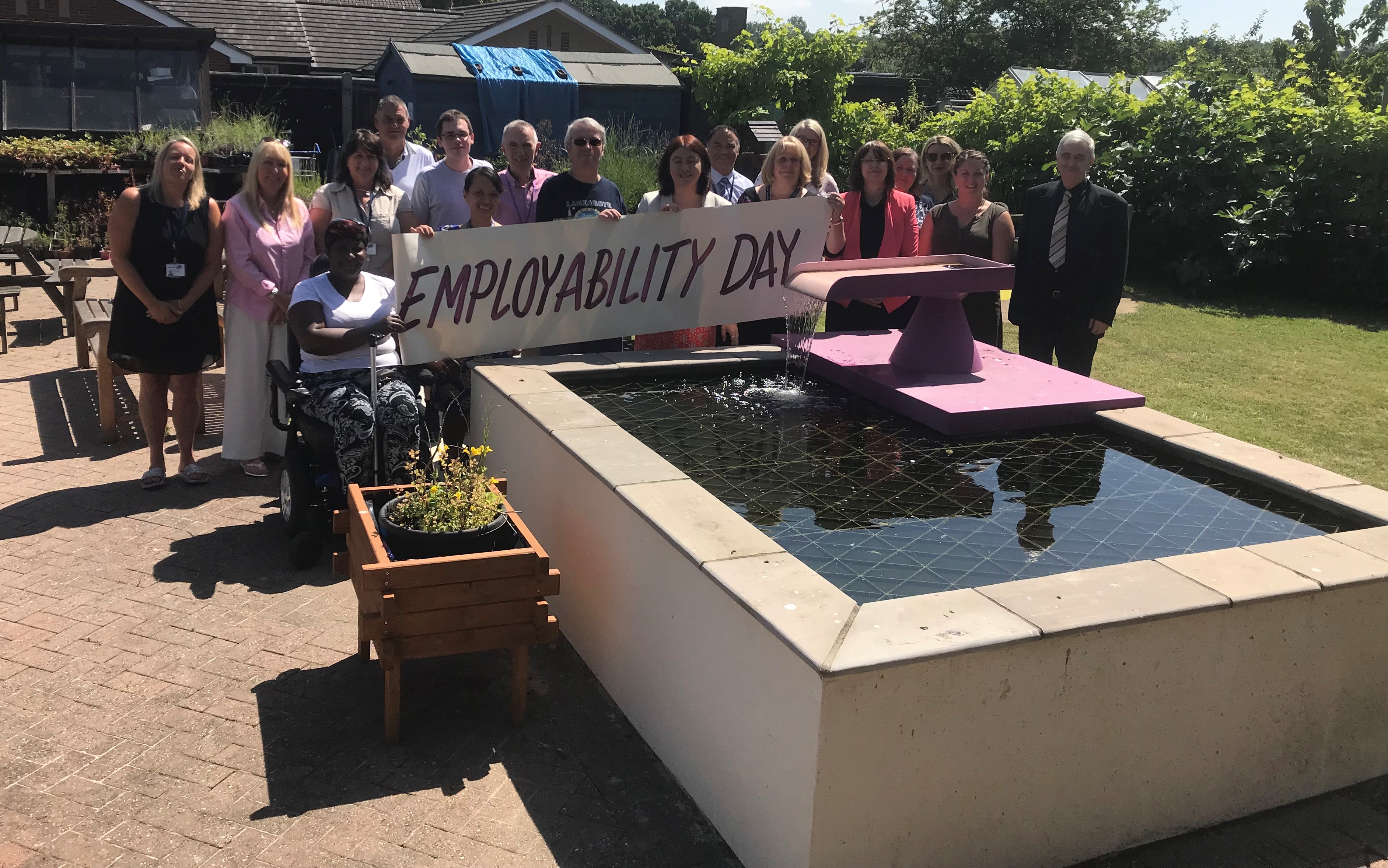 The Community Connections scheme, which is also run in Cambridgeshire, is funded by the European Social Fund and the National Lottery, through the Big Lottery Fund as part of the Building Better Opportunities Project.

James Harcourt, England grant making director at the Big Lottery Fund, said: "It is great to see the Community Connections project being recognised for its amazing work in helping people to improve their skills and employment prospects, as well as the impact this has on their overall wellbeing.

"The project is a great example of the aims of the Building Better Opportunities programme and we would like to thank National Lottery players for making the programme possible, along with funding from the European Social Fund."



Community Connections Essex is made up of eight partners who have a wide range of specialist knowledge and experience and aim to support participants to reach their individual goals.

As well as Papworth Trust, the partners are Purple, InterAct, Workers' Educational Association, Citizens Advice in Basildon, Signpost, the Royal Association for Deaf People and Realise Futures.

The Papworth Trust Basildon Centre supports more than 50 local disabled people with tailored support and a range of engaging activities including gardening, woodwork and IT.

Employability Day is an event organised for the employment support sector and employers to join together and show what employability support means.

Papworth Trust centres in Cambridge and Peterborough also took part in the national day with a jobs fair and a training provider-led health and wellbeing employability event.