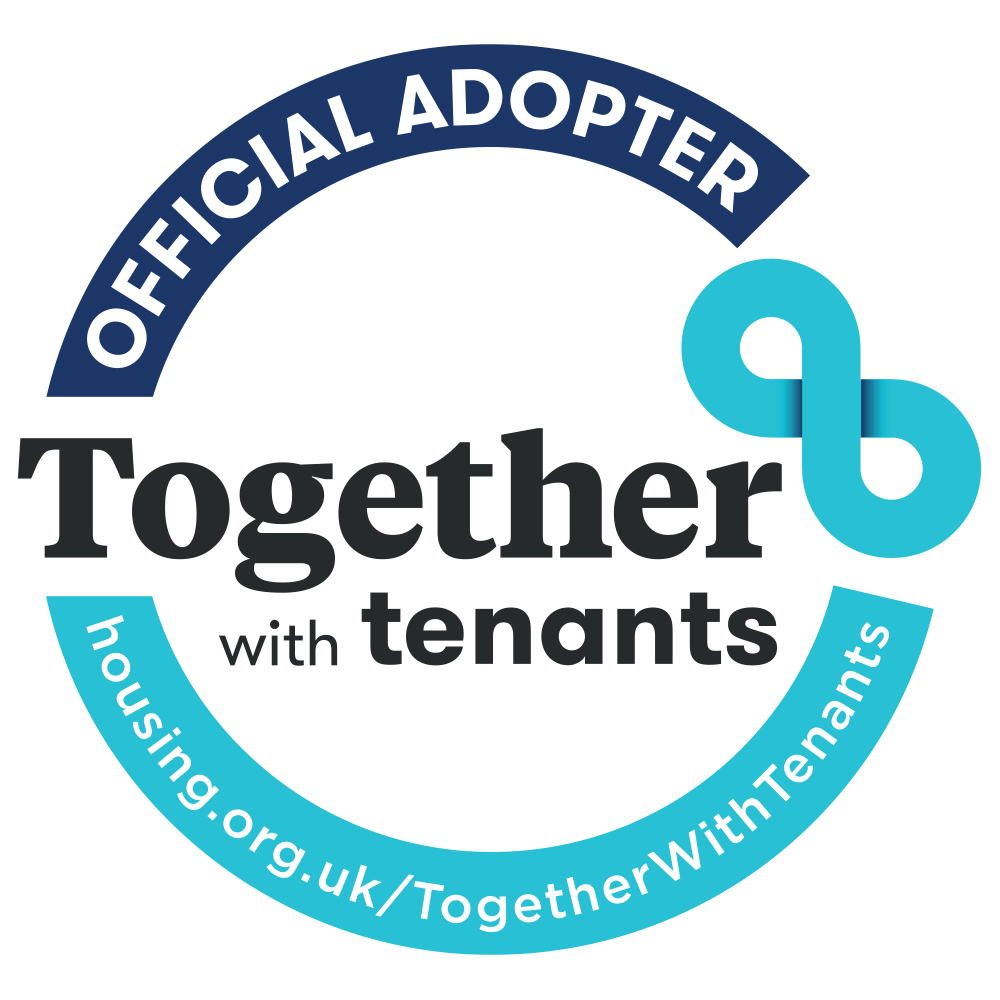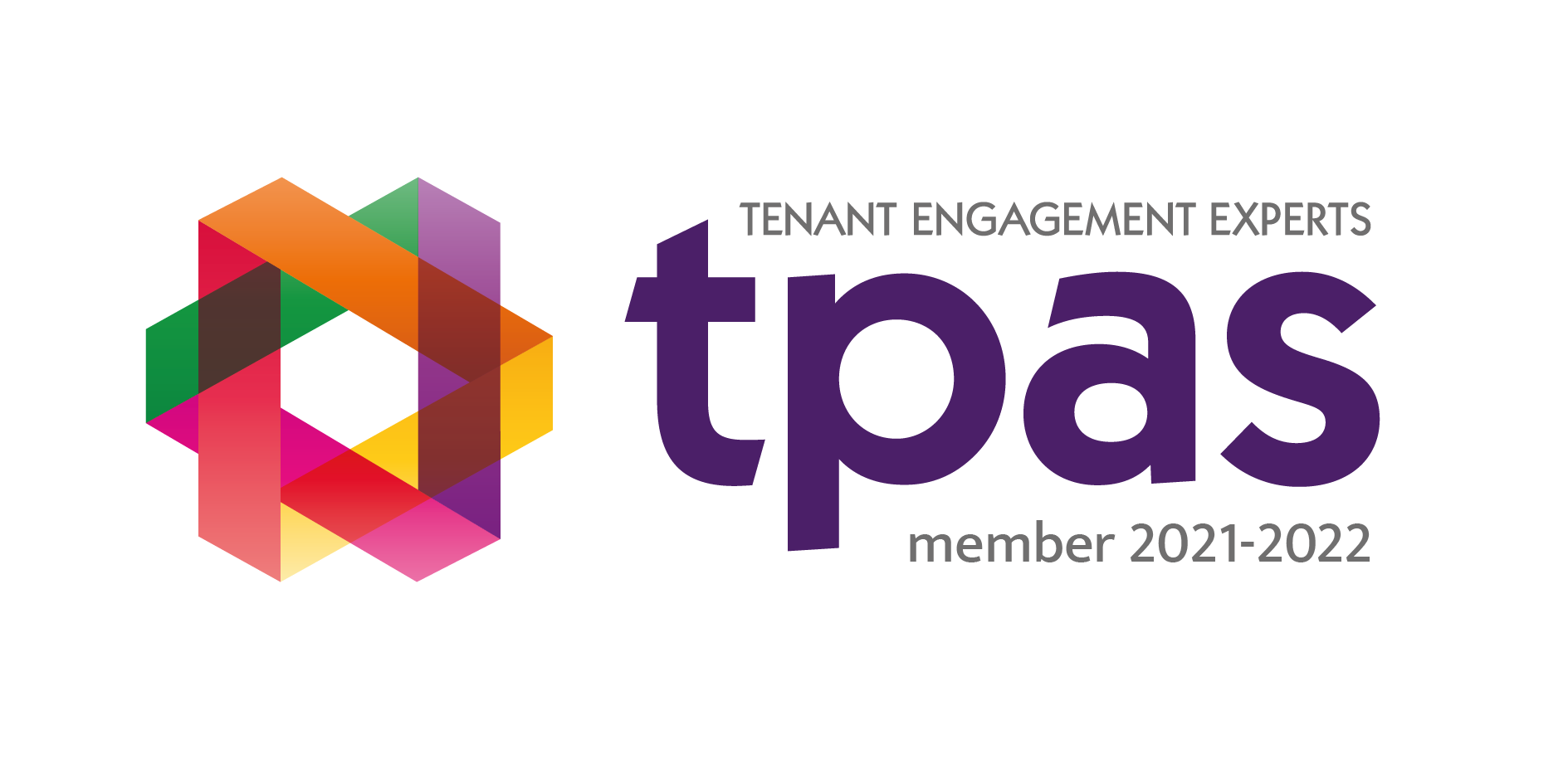 "Meet the Regulator of Social Housing" a FREE webinar for housing tenants.

You will hear about how regulation in the social housing sector currently works and the changes that will be introduced from the recently released White Paper. This webinar is specifically for tenants of registered providers & relevant to tenants that rent their homes.

Register here https://zoom.us/webinar/register/WN_Tpo_sUK4THKHFGhB4oSwvg?ProductId=P5084515

During February and March all tenants were invited to complete a survey with regards Papworth Trust's proposed Tenant Involvement offer and Tenant Charter. This consultation period has now ended and we would like to thank all those that have provided very valuable feedback on the proposals.

We have listened to your feedback and would like to now take this opportunity to communicate the next steps.

In order to put in place the right mechanisms to strengthen the relationship between tenants and Papworth Trust over the next few months; we will focus on implementing a Tenant Experience Panel and further developing the already established Scrutiny Panel. These two formal panels will be key in working with us to inform and influence the decisions we take that will affect our homes and communities. In order to do this, we will start to recruit tenants to sit on the Tenant Experience Panel. One aspect that was raised through the survey was that tenants would like further information on these panels. This is something we have listened to and further information about the Tenant Experience Panel and the recruitment process will be communicated in due course.

We will also be publishing more information from the meetings, so you can see the positive impact that the panels have on you and developing the service you receive.

Our survey indicated that 95% of tenants are either more confident or interested in using digital services since the pandemic, so we will also be introducing our digital forum, please see our website for further details in the near future.

Although we received positive feedback about Mystery Shopping and Estate Champions, we do hope to introduce these in the coming years.

The Tenant Charter will be adopted following the consultation process. The Charter takes the Papworth Trust values and aims and outlines our commitment to you as a landlord and what we expect from our tenants in return. The Scrutiny and Tenant Experience Panels will report on how we perform against these Charter commitments in our new annual report from 2022.

As we move through the next six months we will continue to communicate to tenants how things are changing with regards Tenant Involvement. We will do this using the following methods: providing updates in quarterly rent statements, to tenants by email, on the website www.papworthtrust.org.uk or on social media e.g. Facebook and Twitter (search Papworth Trust).


Time for Tenants
Our next Time for Tenant's session will be held on Wednesday 30th June. There will be limited availability so please pre-book your 10-minute slot now by contacting Tracey Croucher by email on tenantengagement@papworthtrust.org.uk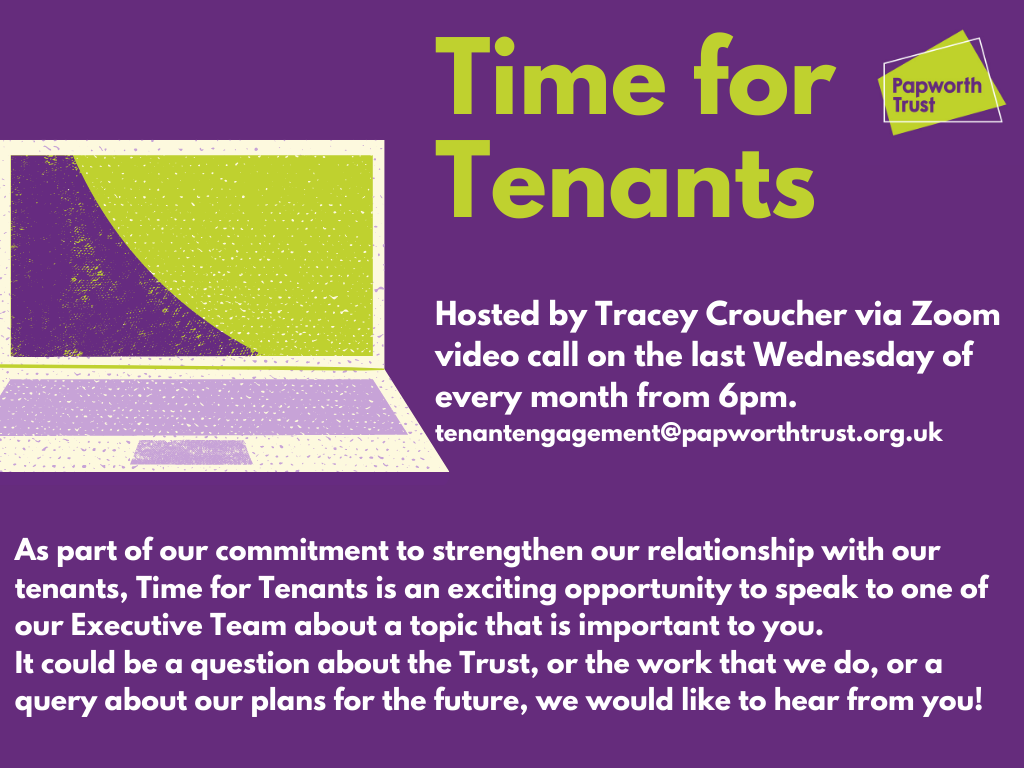 There is nothing better than receiving fantastic compliments! These are just a small selection that staff in the Housing & Maintenance teams have received over the last month.