As part of national
Trustees' Week
, Papworth Trust would like to say a very big thank you to all our charity trustees.
As a way of saying thank you to our trustees, Papworth Trust has designed a special series of posters giving a snapshot of just some of the fantastic work and commitment given to Papworth Trust by our trustees over the last year and beyond.
We are also sharing the great work they do, so you can get to know your trustees and learn more about how they support us.
Held between 4th-8th November, Trustees' Week is an annual event to showcase the great work that trustees do and highlight opportunities for people from all walks of life to get involved and make a difference.
On behalf of everyone at Papworth Trust, we would like to thank all our trustees - chair Brian Stewart, Debbie Sorkin, Richard Norton, Peter Agar, Wes Cuell, Andy Hirst, Patrick Hughes, Vanessa Stanislas and David Atkinson.
Please click on the posters below to view the full information...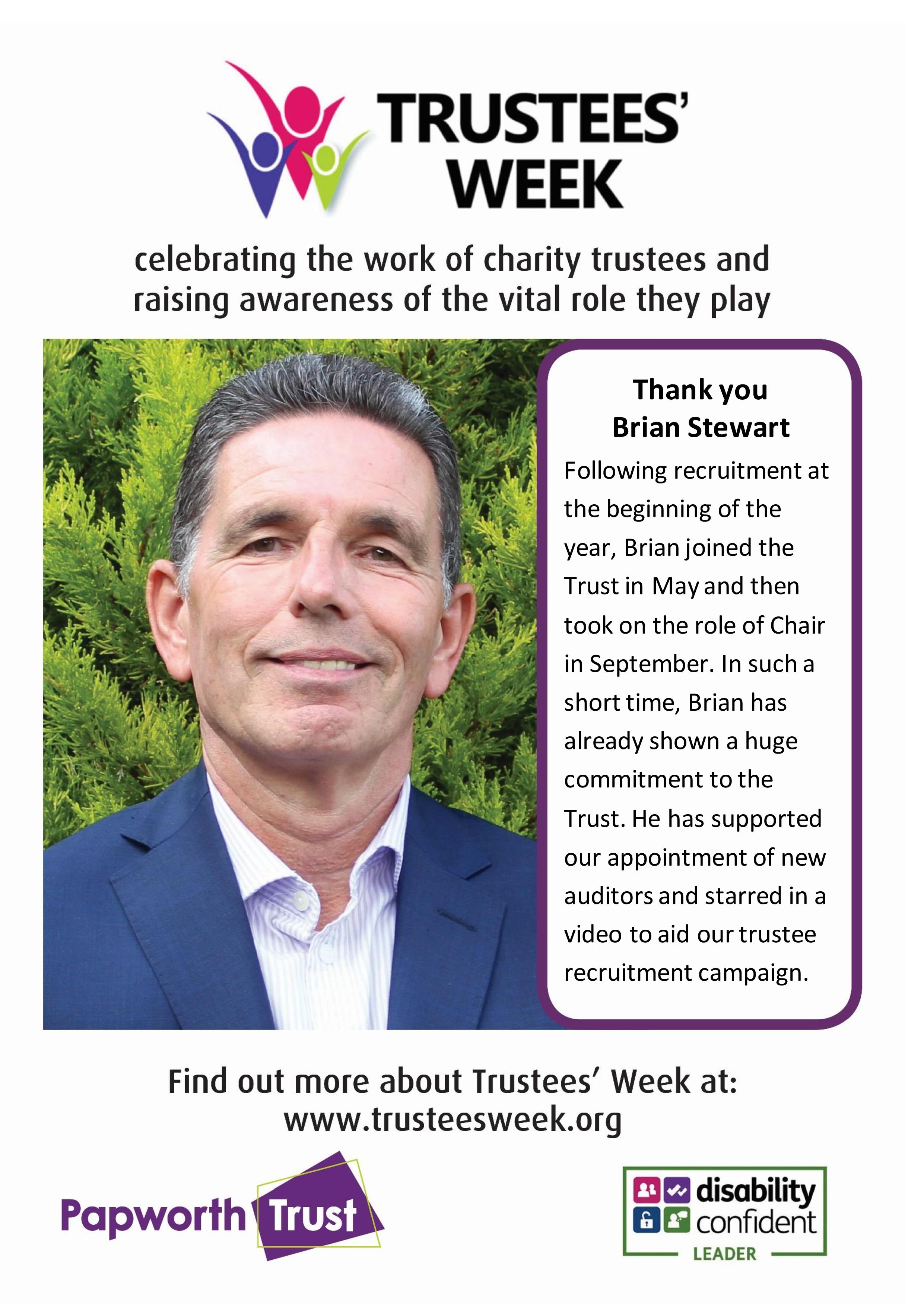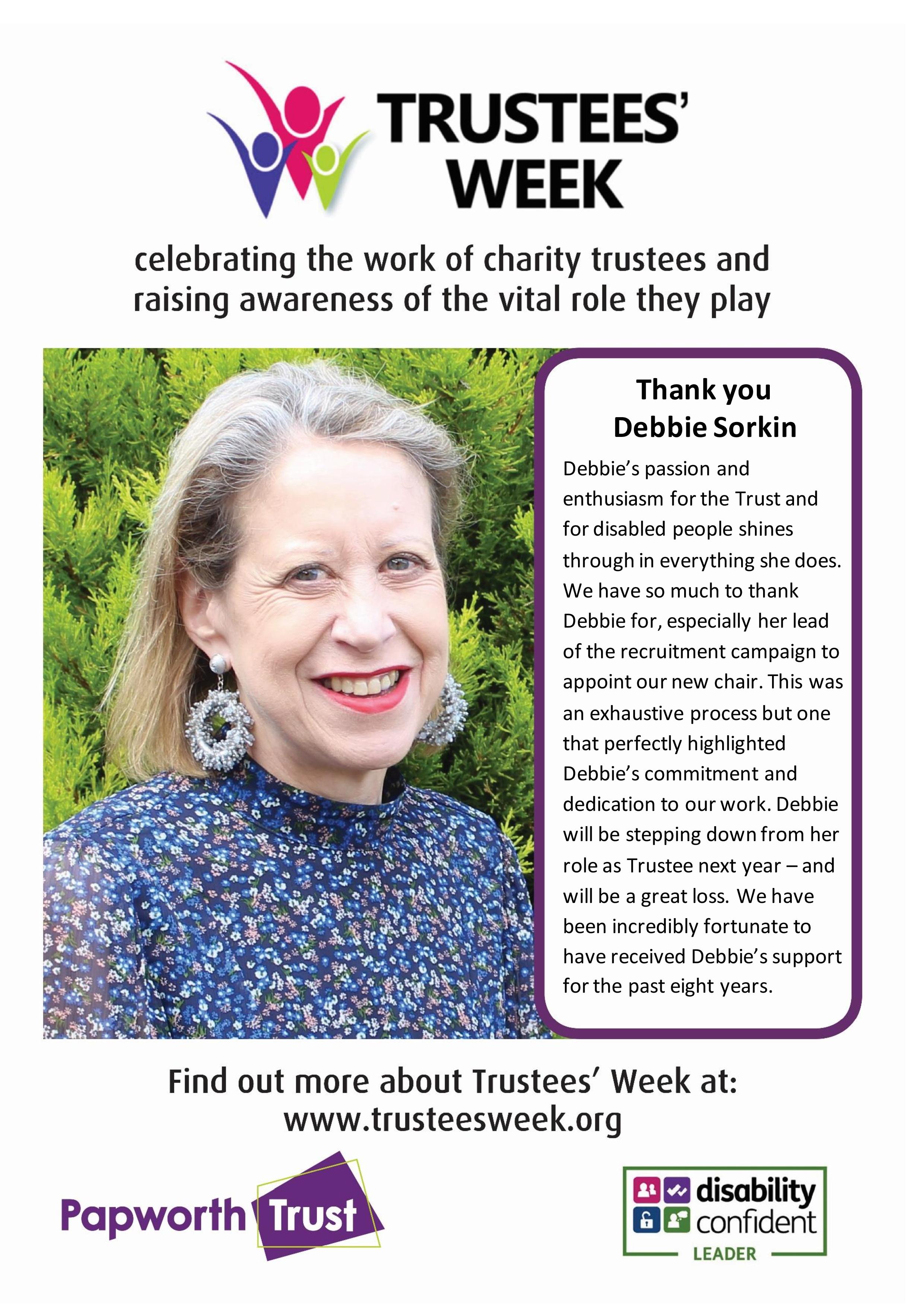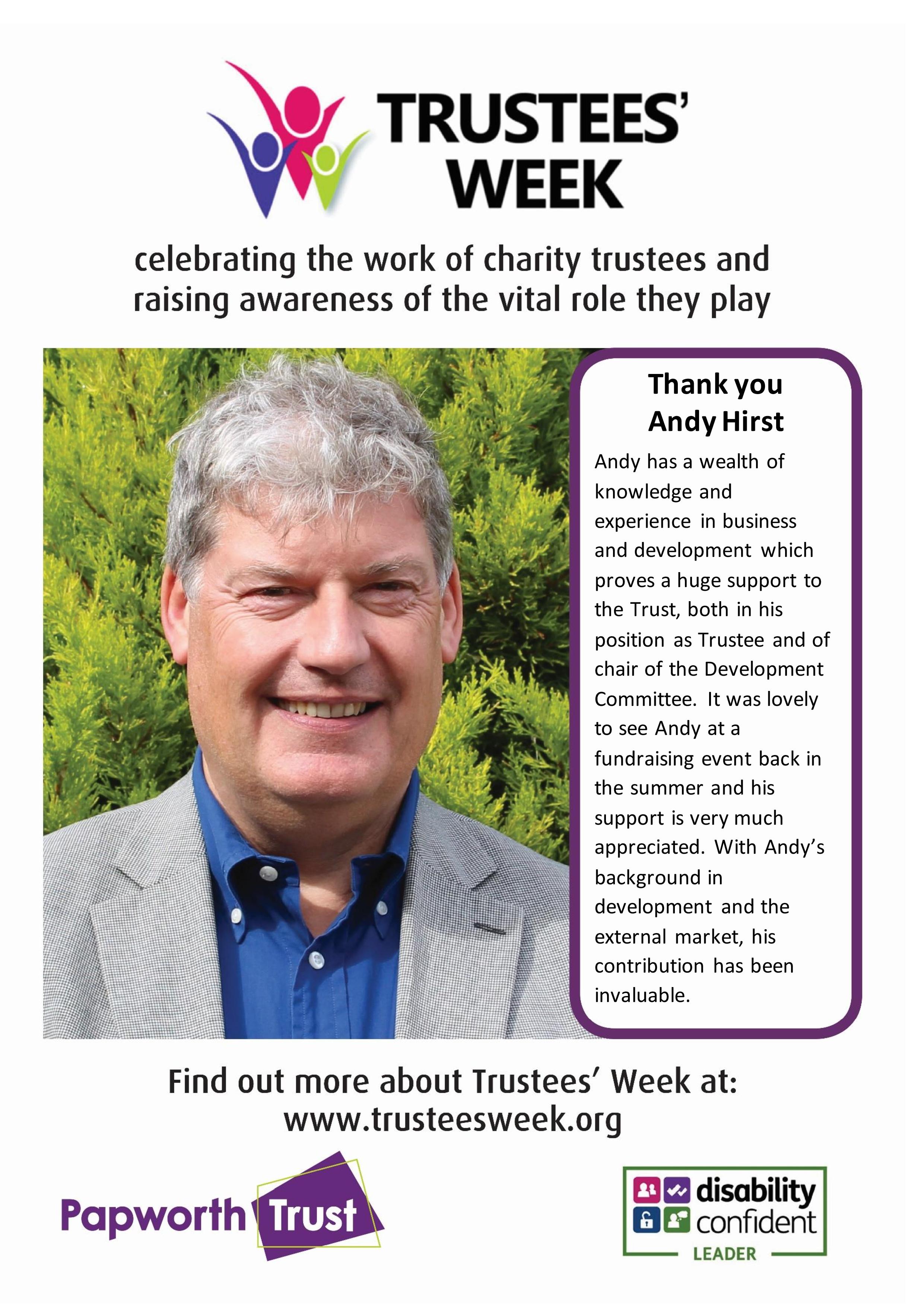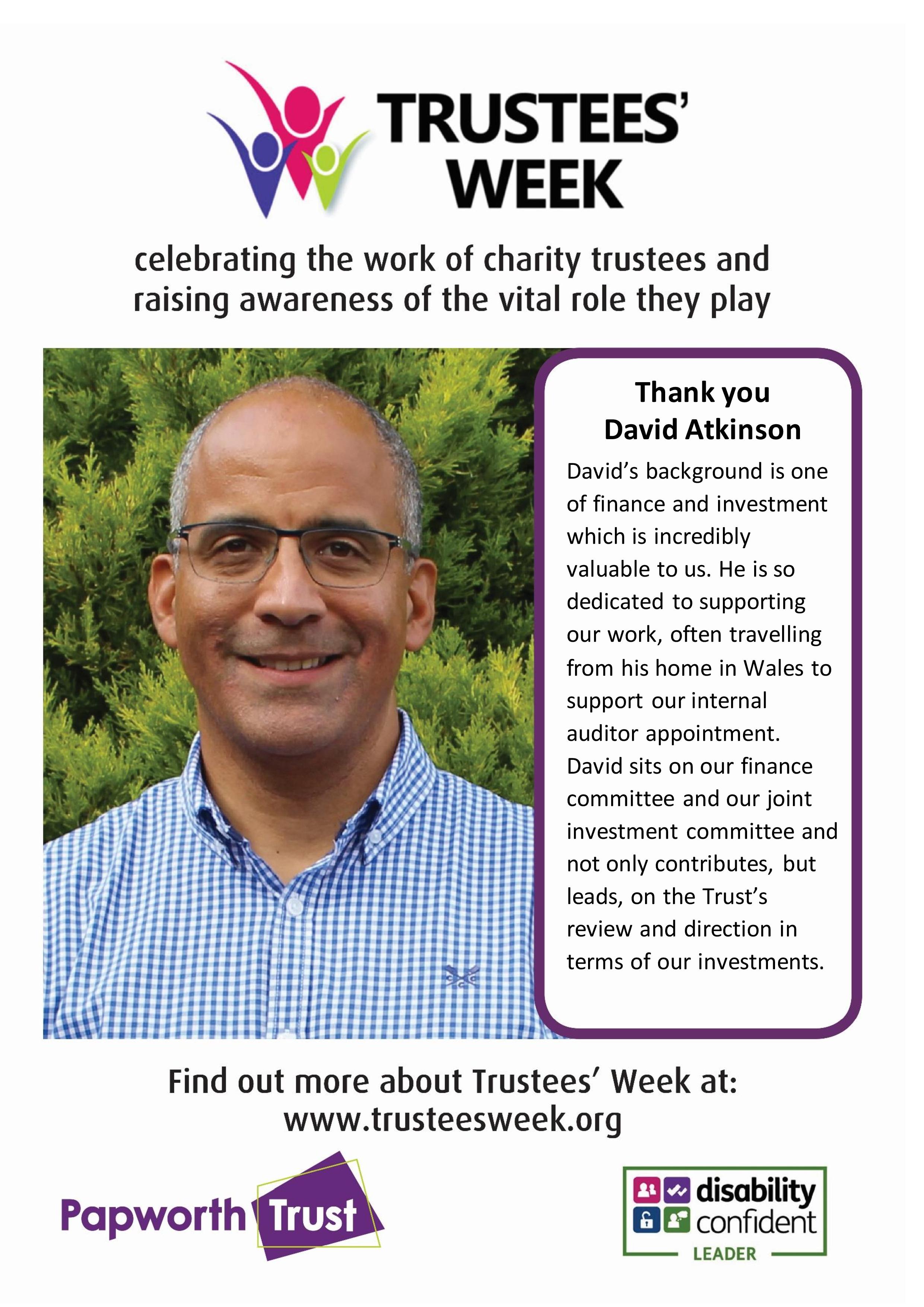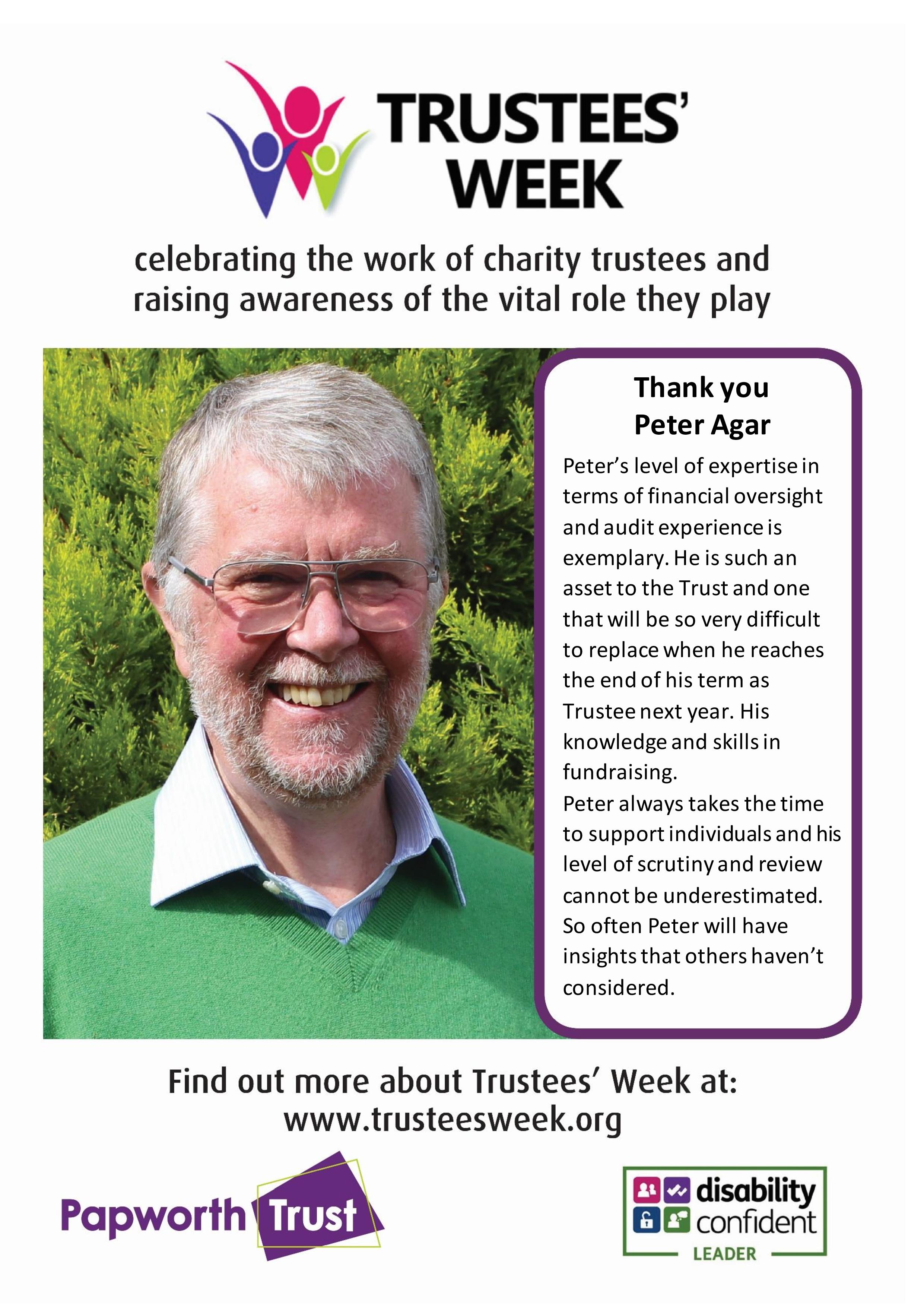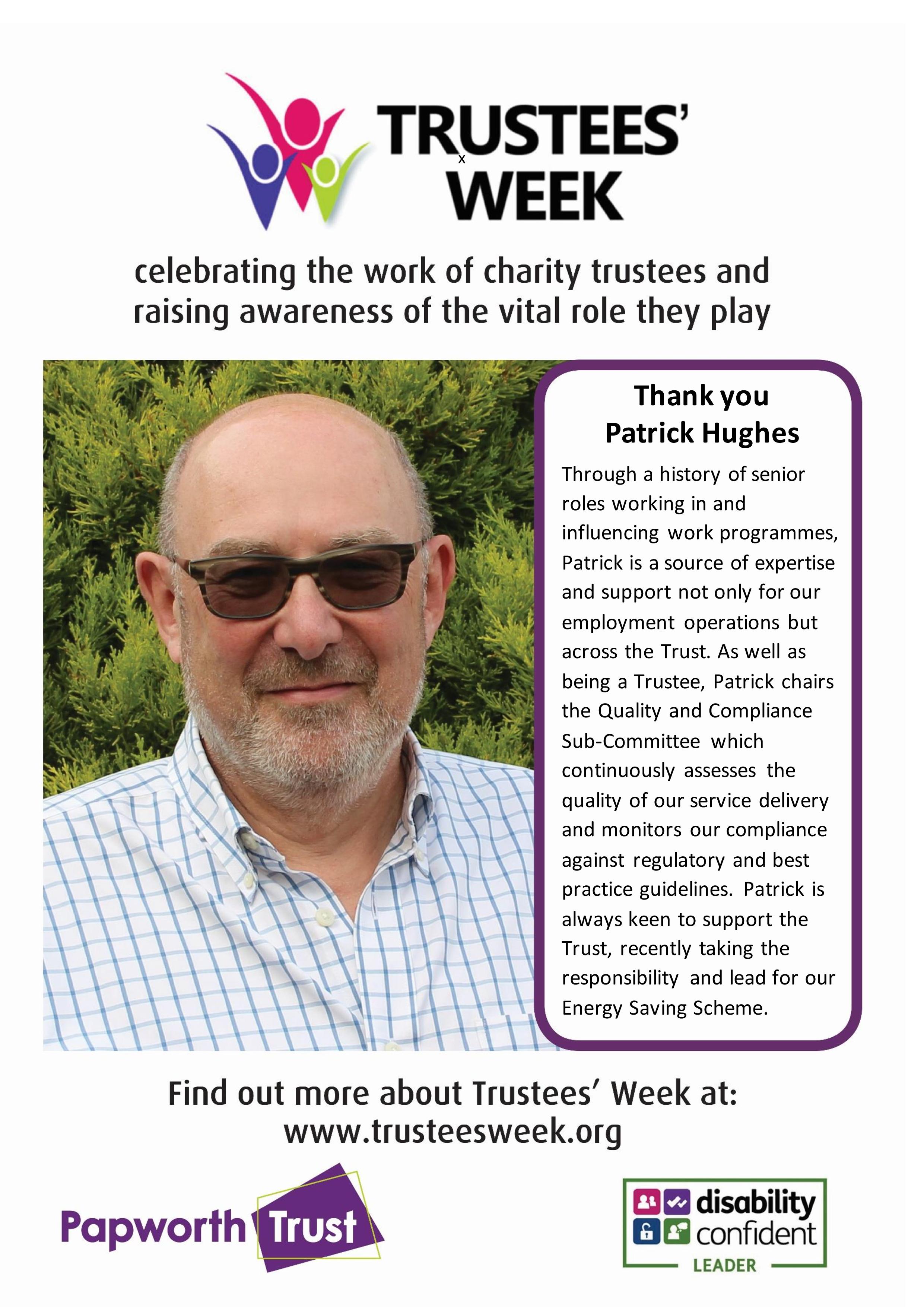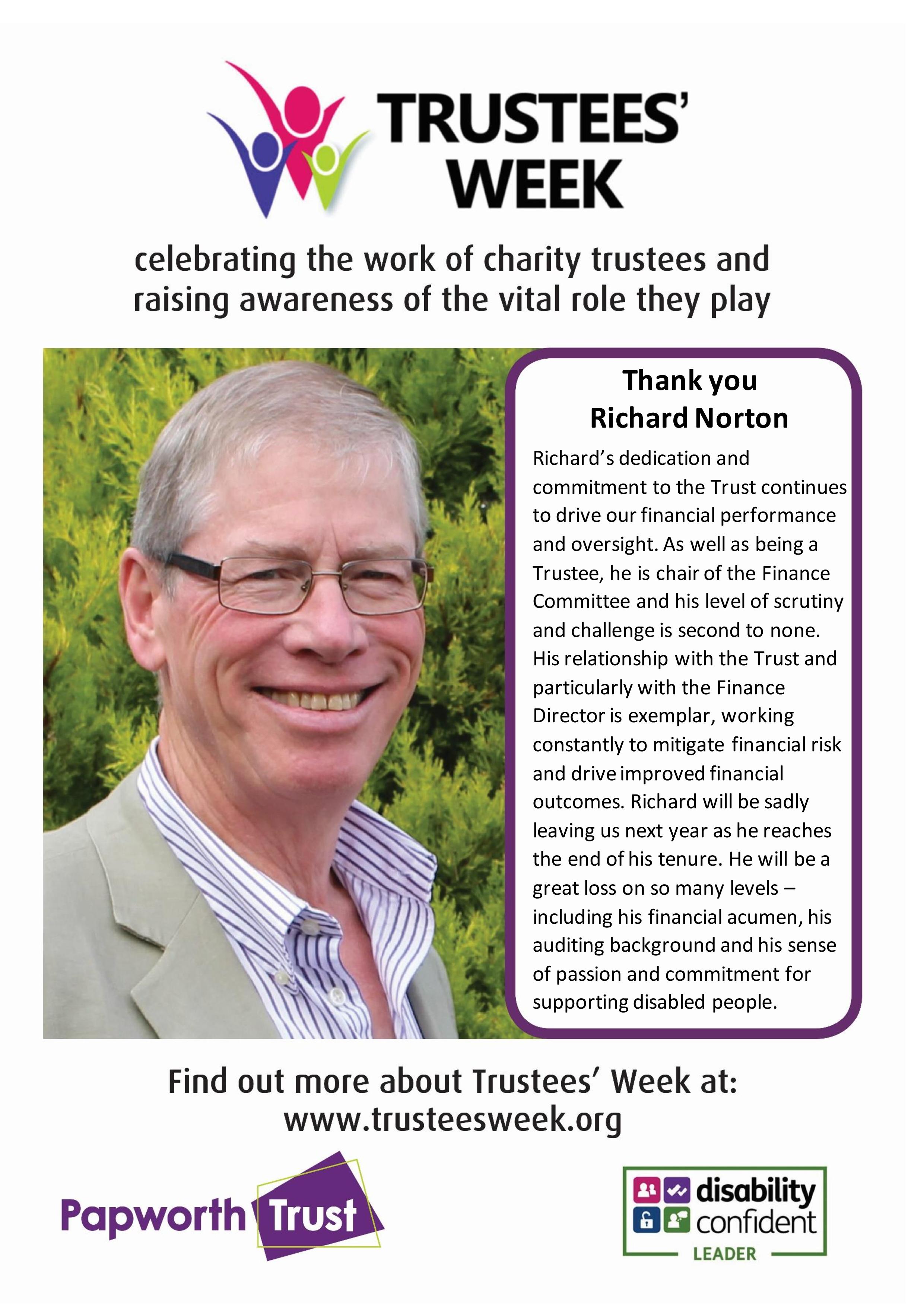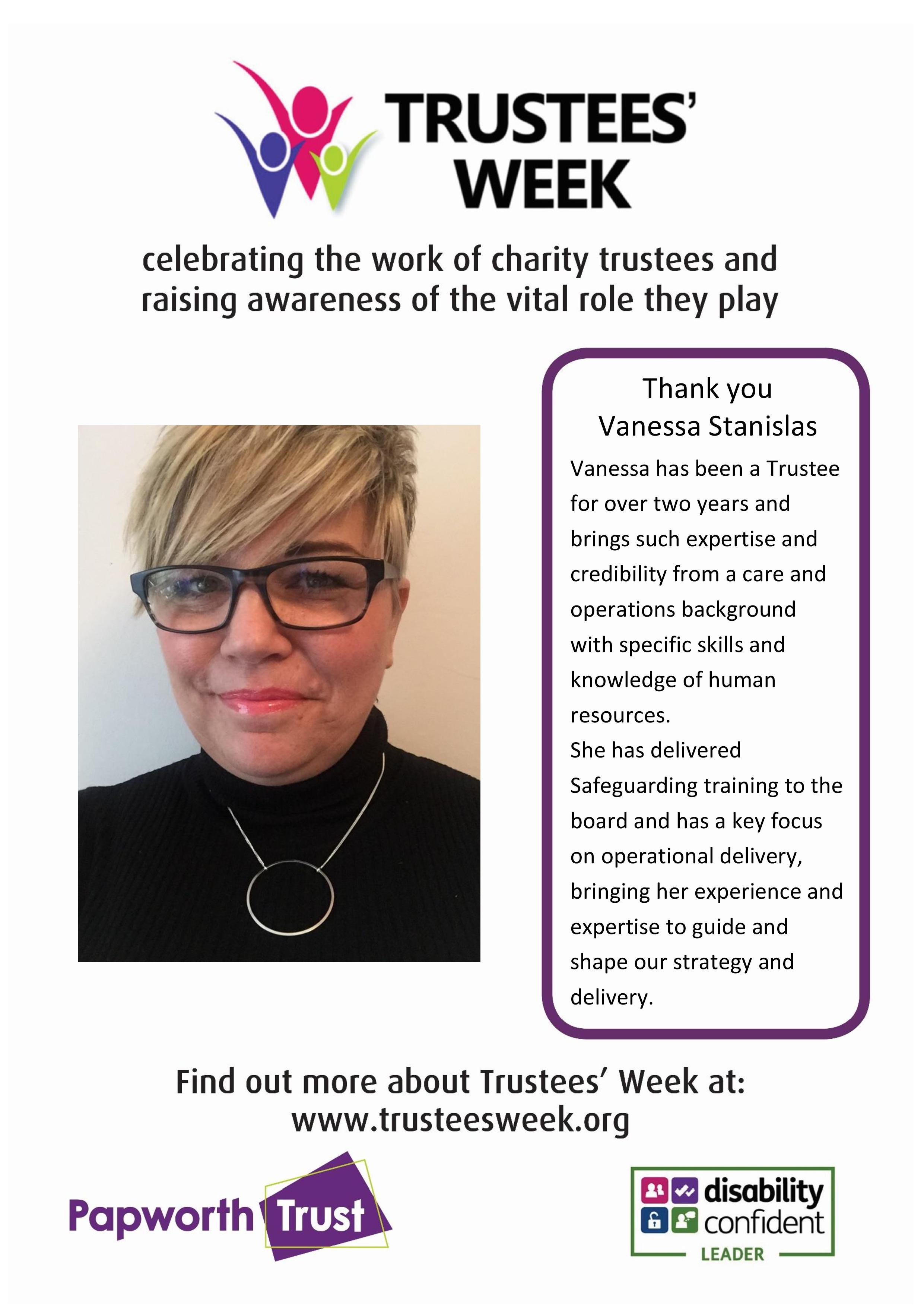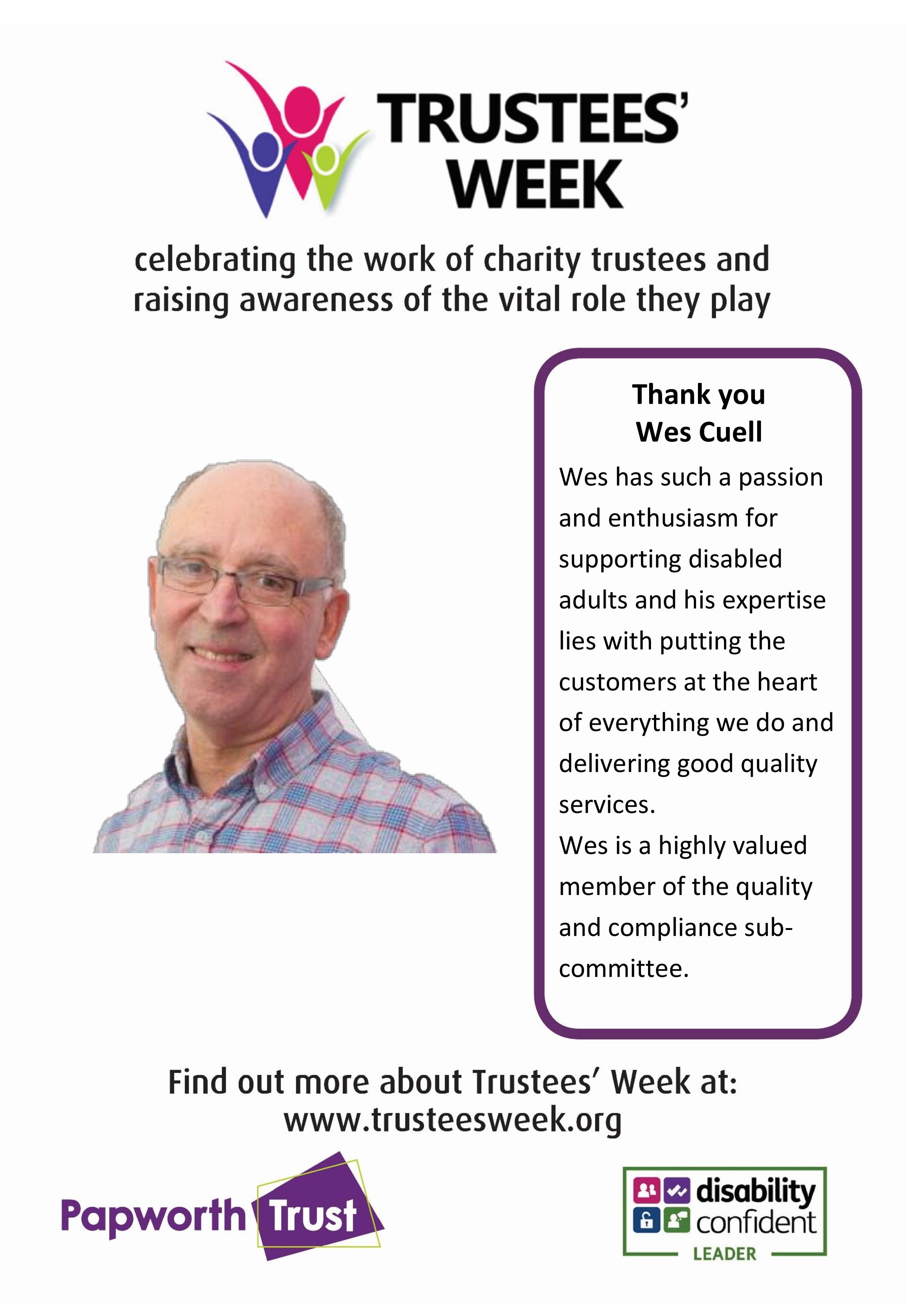 The role of a charity trustee
Trustees have a critical role to play in managing charities. They dedicate their time, knowledge and skills free to charities to help them carry on their vital work.
As well as the projects and work they complete on behalf of the charity they have legal responsibilities which are outlined by the Charities Commission.
These include:
Comply with your charity's governing document and the law
Act with reasonable care and skill
Act in your charity's best interests
Ensure your charity is accountable
Ensure your charity is carrying out its purposes for the public benefit
Manage your charity's resources responsibly